I'll begin this Escape from Ravenhearst review with a disclaimer. Escape from Ravenhearst disappointed me for some very personal reasons. Therefore, I strongly suggest that any MCF fans at least download the trial and see for themselves rather than rely totally on my experience. My issues are definitely my issues, and I wouldn't want to dissuade anyone based on idiosyncrasies of mine.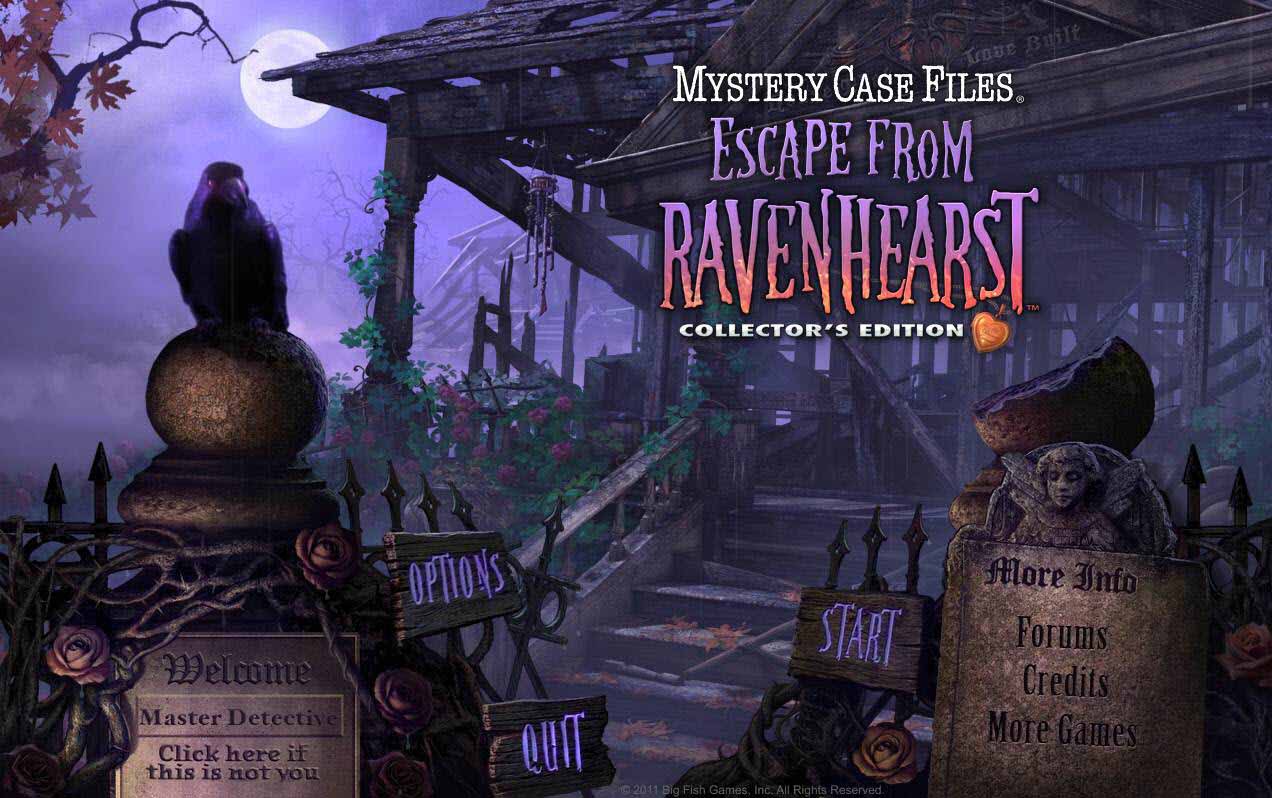 That being said, let me share some game details with you. MCF's wildly popular Ravenhearst series returns with Escape from Ravenhearst, in which you are asked to revisit the creepy ruins of the estate to investigate the disappearance of several residents of Blackpool.
The graphics are up to MCF's usual high standards and the moodiness they achieve deserves special mention.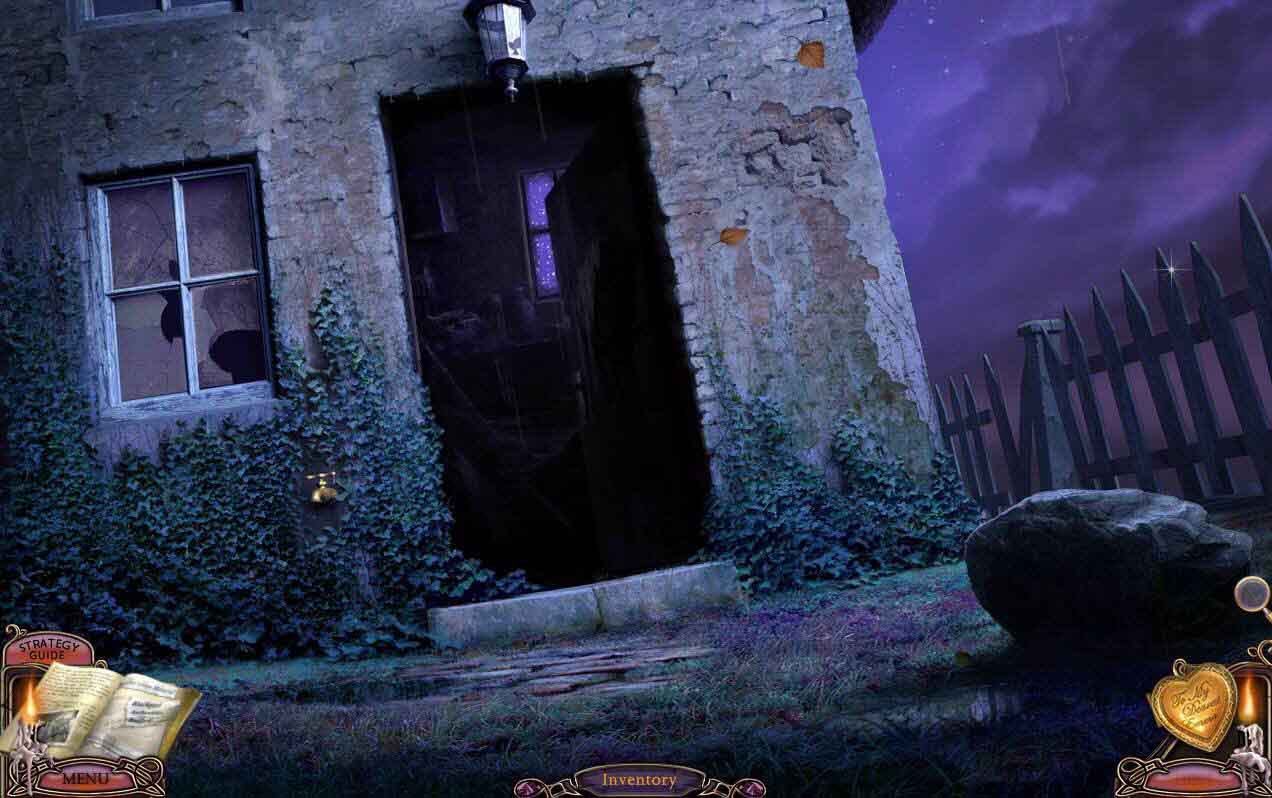 The game begins in the typical fashion with the usual "hunt and gather" tasks. However, traditional Hidden Object Areas have been replaced with "morphing object scenes."
At the risk of alienating all of you, I just don't "get" the whole morphing object thing. I've encountered them in other games — usually a random candlestick-cum-cornet in a corner from time to time and scene to scene. And, in these instances, I've considered them a minor annoyance.
Being asked to spot 11 at a time, borders on torture.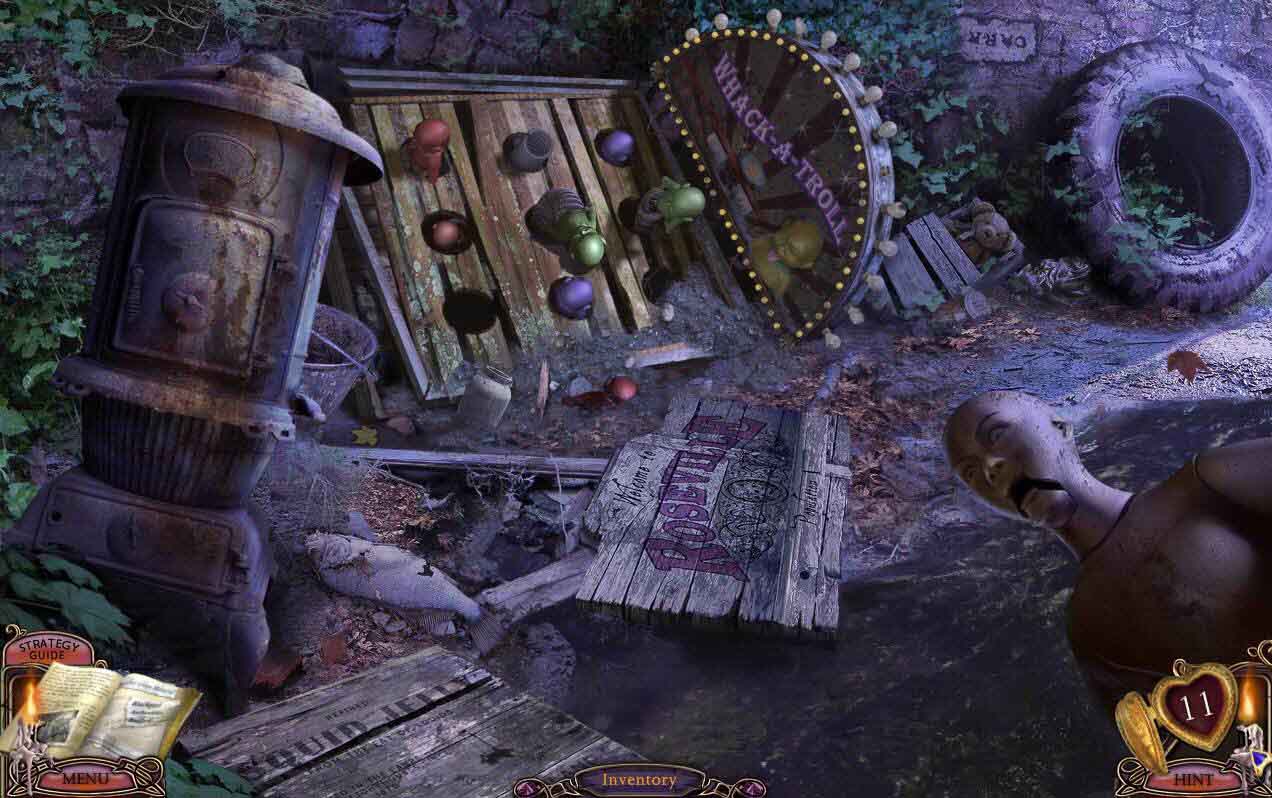 Part of my dislike, I'm sure, is thanks to my "over 40" eyes that just can't spot them very easily. One particular morphing task in Escape from Ravenhearst was set in a scene riddled with rain.
My peripheral vision caught the falling raindrops, mistook the movement for morphing and began to click wildly anywhere in the vicinity. This is exactly when a pop-up box informed me that mis-clicks cause already found objects to return to the scene. OK, shoot me now.
Another criticism that I have voiced about earlier MCF offerings is the lack of any text directions whatsoever. Even the strategy guide simply shows images.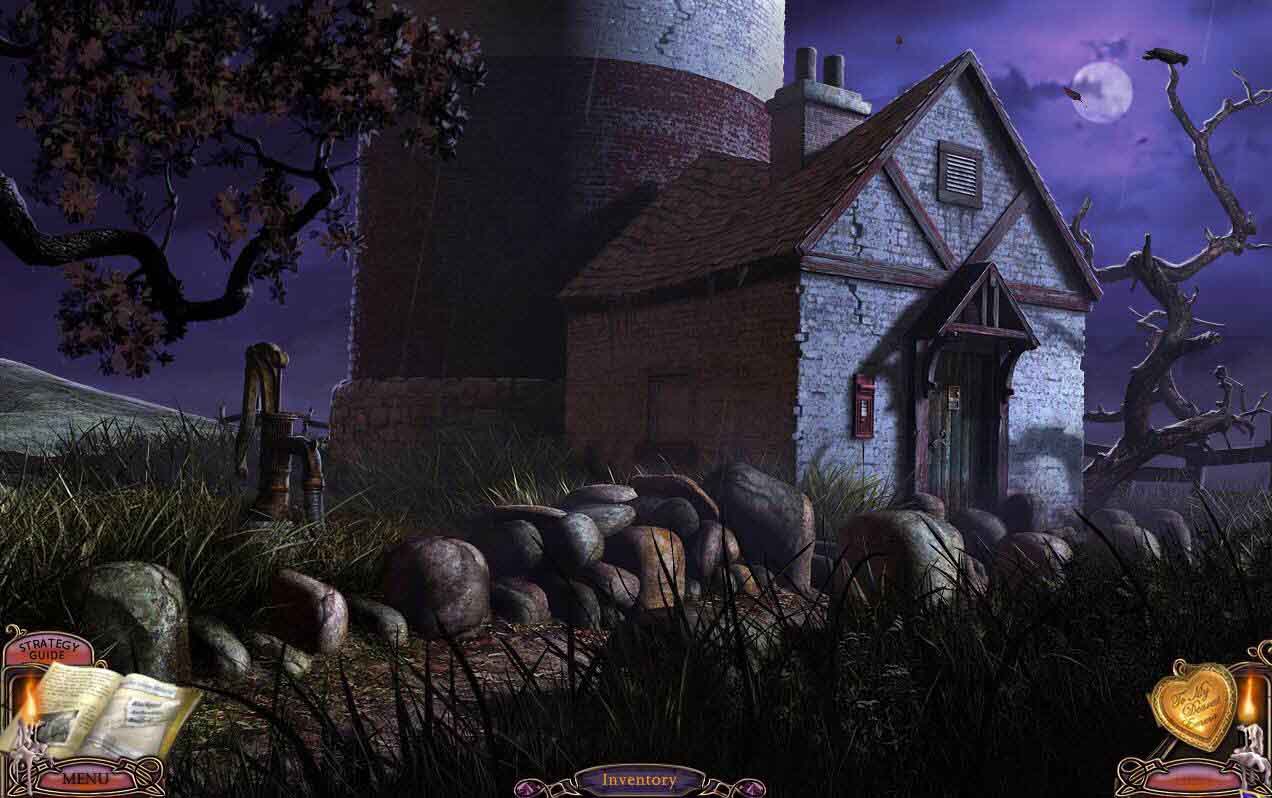 Maybe I'm denser than the average game player, but I like to have words spell out the object of any game. Speaking of games, Escape from Ravenhearst is a bit thin on everything except morphing objects and "hunt and gather" tasks.
While I was disappointed in Escape from Ravenhearst, I've heard from plenty of people who think morphing objects are the cat's pajamas. So, if you are like me and prefer traditional HOAs skip this one. But if morphing makes your millennium, go for it.