If there's one thing I love in game, it's a unique story... and while the detective thing has been a bit overplayed, I must say, the premise in European Mystery: Scent of Desire of a killer claiming his victims with perfume has got my attention.
I loved the different scents you collect and make during gameplay. It really added such a fun feature to the game and made me feel like a professional perfumist... that is a thing, right?
We all really enjoyed playing European Mystery and we knew we definitely had to put the European Mystery Scent of Desire Walkthrough on the list of must haves! And I'm pleased to announce that our Walkthrough is now live!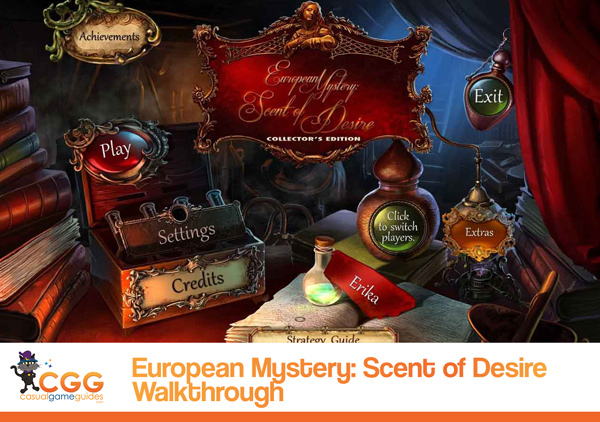 This guide is stuffed to the gills with all the information you'll need to successfully complete this game. It includes detailed, step by daring step instructions, and solutions to all those tricky puzzles that you'll encounter as you play.
While your character may not have a sidekick, you can certainly rely on our European Mystery Scent of Desire Walkthrough to always have your back!
Whether you want to keep it along as a constant companion or just something you consult with when you run into a particularly challenging area, our European Mystery Scent of Desire Walkthrough is here to help!